Animal Science Profile

Introduction
The Department of Animal Resources is as old as the institute and is a core department of IPR. It was started at the inception of the institute as it is responsible for the husbandry and veterinary care of the laboratory animals in the institute.
The founding staff are the veterinarians, animal health technicians and animal attendants. Later a diagnostic and pathology section was started to give support to the husbandry and veterinary care where samples can be internally processed for diagnosis that will help in the treatment of sick animals. The staff are also involved in individual research proposal writing and research activities.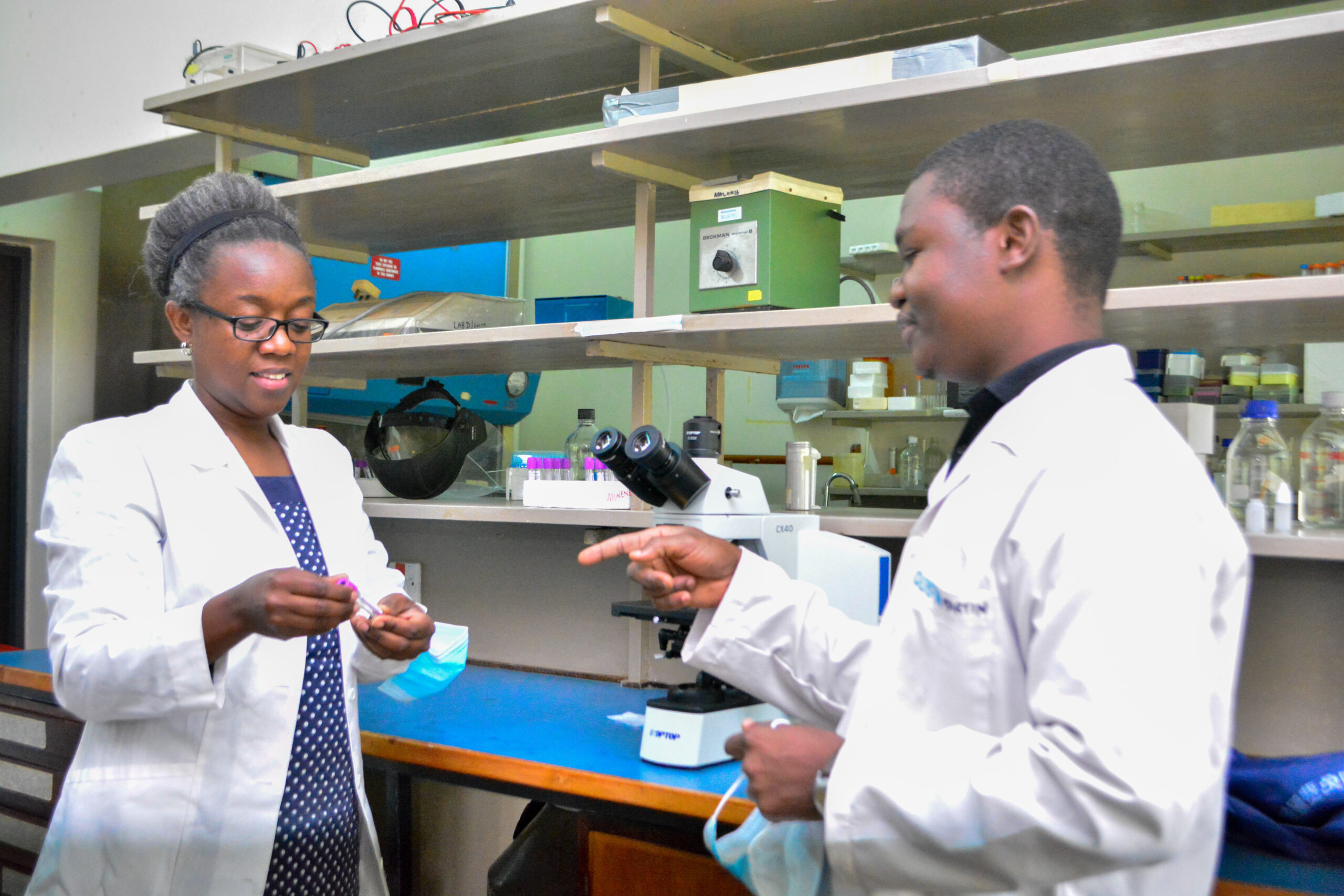 OUR RESEARCH PUBLICATIONS
IPR
HEAD OF DEPARTMENT

Name: CHIVATSI DANIEL CHAI
Title: Head of Department RESEARCH SCIENTIST I
Academic Qualifications:  Bachelor of Veterinary Medicine (B.V.M), University of Nairobi, 1985., MSc in Veterinary Pathology and Diagnostics, University of Nairobi, 2009., PhD– on-going at University of Nairobi, Faculty of Veterinary Medicine, Department of Veterinary Pathology and Microbiology (VPMP).
Area of Expertise: Reproductive research (includes endometriosis, Baboon papillomavirus, Primate gynecological surgeries, and procedures)
Animal Science Department
SCIENTISTS PROFILE
Dr. Mercy Y. Akinyi
Qualification: Ph.D. In Biology, Duke University, USA, MSc. Medical Physiology, University of Nairobi Kenya, Bachelor of Veterinary medicine, University of Nairobi, Kenya
Research Interests: Research interest centers around surveillance of circulating pathogens, including zoonotic pathogens, in wild populations of non-human primates at the human-wildlife interface. Areas of specialization include disease ecology, zoonoses outreach, molecular biology, parasitology, animal behaviour and physiology.
Animal Science Department
DEPARTMENTAL NEWS
4-legged 'snake' fossil is actually a different ancient animal, new study claims
A dinosaur-age fossil heralded as the first four-legged snake known to science might actually be an entirely different beastie, a new study claims….
Threats and outbreaks of cholera in Africa amidst COVID-19 pandemic.
Every year, about 4 million cases and 143,000 deaths due to cholera are recorded globally, of which 54% were from Africa, reported in 2016. The outbreak and spread of cholera have risen exponentially particula…
Alu Leap May Explain Why Apes Don't Have Tails
he presence of a transposable element might explain how humans and our great ape cousins lost our tails about 25 million years ago.